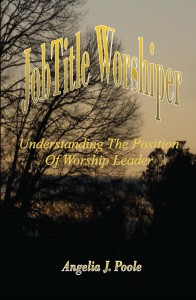 Congratulations to Subscriber Deloris Cuthbertson …
Our May 2015 'Subscriber's Special' Drawing Honoree!
Visitors get blessed, but Subscribers get BENEFITS! Each month we select a Lady AJP Ministries Site Subscriber and bless them with free product.
This month's special is an autographed copy of "JobTitle Worshiper: Understanding The Position Of Worship Leader"...  And YOU could be our next Lady AJP Ministries Subscriber's Special Honoree!
April 2015 Winner: Barbara Robbins
March 2015 Winner: Dana Williams
February 2015 Winner: Michele Bowen
January 2015 Winner: Subscriber Unity