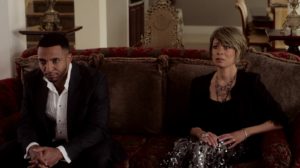 "I am that wayward child." – 1st Lady Charlene Wilson in The Preacher's Son

At the beginning of this movie, we seem to see a staunch, regimented, overly controlling woman who is quick to say what she's thinking without considering the feelings of others.  '1st Lady Wilson' doesn't appear to have the ability or the desire to extend grace to anyone and as the movie progresses, we discover that even her family struggles with living up to her 'high standards'.  Her loving husband, 'Bishop T.K. Wilson', presents as a calm and caring leader who, with a soft voice and quick thinking, regularly and expertly derails his head-strong wife from causing too much destruction.  And then enters 'Tanisha', Continue reading "Movie Moment: The Preacher's Son" »

This Saturday afternoon gathering was all about 'The Power of Praise' and Lady Angelia had the privilege of teaching out of Matthew 15:21-28 and encouraging the powerful women who attended to "Activate The 'S' Clause" and claim what God has provided!  Here is an excerpt of this powerful message…

"Dear Lord, Thank You for establishing Your covenant with us.  We honor You for reminding us to remember that it is You Who empowers us to gain wealth and that this empowerment is one of Your generational promises to us.  We thank You, Lord, for the power of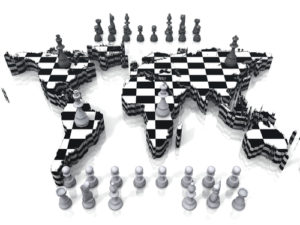 Deuteronomy 8:18 and the Divine strategies that You bless us with.  God, we thank You for including us in Your purpose and using us in Your plan.  We celebrate the fulfillment of Your will as we receive Divine instruction from You and as we implement it in the earth to increase Your Kingdom.  God, help us to hear You clearly, to understand You fully and to obey You completely.  Help us to recognize, Lord, that You have equipped us with every necessity to execute the strategies that You have entrusted us with.  Help us to know that we have Your Divine protection – from conception to fruition – You are with us, so we have nothing to fear.  Lord, we ask for Your Holy Spirit to saturate us with Holy boldness, so we confidently fulfill every instruction recognizing You as The Master Builder and relying fully on Your strength.
I'm thinking about the power of 'Thoughtfulness' today. When we take the time to think about someone or something, we are actually ascribing worth and value; we are acknowledging their/its importance and giving them/it weight. What is taking up the most space in my thoughts? What am I giving weight to today?

Thoughtfulness is one way to give God thanks for the things He has done. When we take time to be thoughtful about all that God has done, we appreciate the gift and applaud the Giver.