The Lady AJP Ministries Reception:  THE OFFICIAL LAUNCH OF LADY AJP MINISTRIES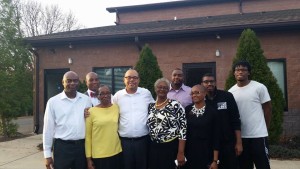 It was a beautiful Sunday afternoon on December 13th as friends gathered to witness and celebrate the official launch of Lady AJP Ministries.  The 2 hour floating reception engaged attendees in an atmosphere of elegance. From satin to crystal, the décor was simple, crisp, regal; and the food – simply divine: Strawberry Drizzle Salad, Turkey Meatballs, Salmon Mousse with Crackers, Pasta Salad (Exclusively Your Design by Varnell Gray).  Worship music set the tone as guests enjoyed the fine cuisine and explored tables filled with Lady AJP Ministries Christian Living products.  Registered guests received a complimentary "Sharing The Light…" candle while random drawings blessed guests with audiobook excerpt cds and jewelry (Traci Lynn Jewelry by Keisha Roberts).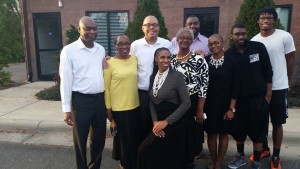 Reverend Henrico D. White, Pastor of Weeping Willow AME Zion Church, opened with an anointing prayer that spoke of God's power through and His purpose for Lady AJP Ministries.  A heartfelt welcome from the hostess encouraged all to enjoy the food and the fellowship while experiencing all that Lady AJP Ministries offers.  A special rendition of 'I Have A King', the new gospel song release by Reverend Reginald O. Coffey, intensified the atmosphere of worship.  It was truly an afternoon of elegance… Lady AJP Style!
Lady AJP Ministries has launched into the deep… God's purpose is our passion, God's power is our potential and God's plan is our pathway!  We Are Empowered To Enlighten, To Encourage And To Empower YOU – Impacting Lives Through The WORD!
[huge_it_slider id="31″]